Insta360 ONE RS 1-Inch 360 Edition
The Insta360 ONE RS 1-inch 360 Edition: 360 photography on steroids.
The first ever action camera from Insta360's ONE RS series that is completely dedicated to 360 content creation. Dual 1-inch CMOS sensors co-engineered with Leica, among other features, ensure that content creators, photographers, videographers, and adventurers, are set to take 360 content creation to the next level.
You'll always have the best tools to capture the action.
Here's what the reviews are saying!
Leica lenses provide insanely sharp, clear footage. 1-inch sensor capable of 6K video, 23-MP stills. Backwards compatible with the One RS and One R cores. Simple, one-handed operation. Good battery life. Excellent editing app.
If you've been holding out for a 360 camera with a higher degree of image quality, then this is that camera. Despite its high price, this is the one I'd recommend to most people interested in getting into 360 videography.
The ONE RS 1-inch 360 Edition is rated IPX3 to deliver water resistance against rain and snow. The portable form factor allows it to be mounted on a hardhat or helmet to create virtual tours or put on a car or backpack to gather Google Street View imagery.
The ONE RS 1-Inch 360 Edition looks like quite an impressive camera that offers a lot of versatility and quality-of-life features that make it easy to produce compelling and unique content.
Dual 1-Inch Sensors
Unparalleled image quality with outstanding dynamic range.
Co-Engineered with Leica
Engineered with Leica's legendary expertise in optical design.
6K 360 Video
Share in immersive 360 degrees or reframe as a flat video.
AI-Powered Imaging
Stunning 21MP 360 photos + AI-powered PureShot HDR mode.
Superb Low Light
Capture details in the shadows that other 360 cameras miss.
FlowState Stabilization
6-axis stabilization + 360 Horizon Lock deliver incredibly smooth videos.
Third-Person Views
Use the Invisible Selfie Stick to record amazing drone-like shots.
IPX3 Water Resistant
Stay protected against the weather with IPX3 water resistance.
Image quality previously unseen in any 360 action camera
6k resolution for stunning images and videos with a colour balance no other 360 action camera can currently match
Clear and detailed images, whether during the day or at night
The large 1-inch CMOS sensors allow lowlight performance that captures all the details, meaning that you aren't limited by time of day. Sunshine or not, you can create images and videos with rich and accurate colours and exposure.
Shoot from any angle
It has never been easier to capture difficult shots against a background. No matter how you hold your camera, the '360 horizon lock' feature ensures that the horizon remains level.
Shoot smooth videos even while in motion
Whether you're flying, biking, skiing, or running, capture your intense moments and moments of action without a glitch thanks to smooth 'flowstate stabilization' features.
No Stabilization vs FlowState Stabilization
Video quality that blows other compact 360 cameras out of the water. Share in immersive 360 degrees or reframe as a traditional flat video for social media.
On-the-go capture has never looked so good!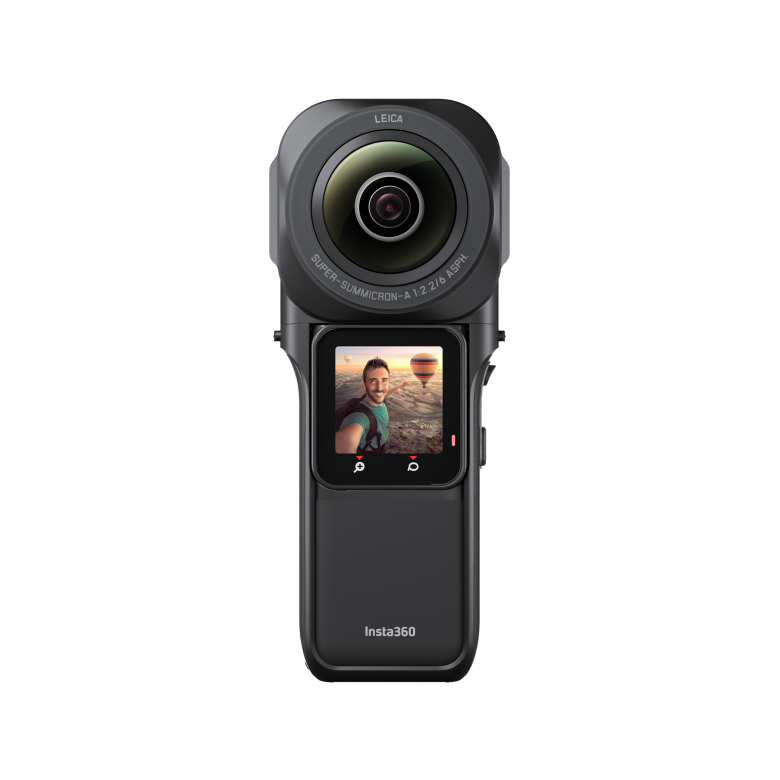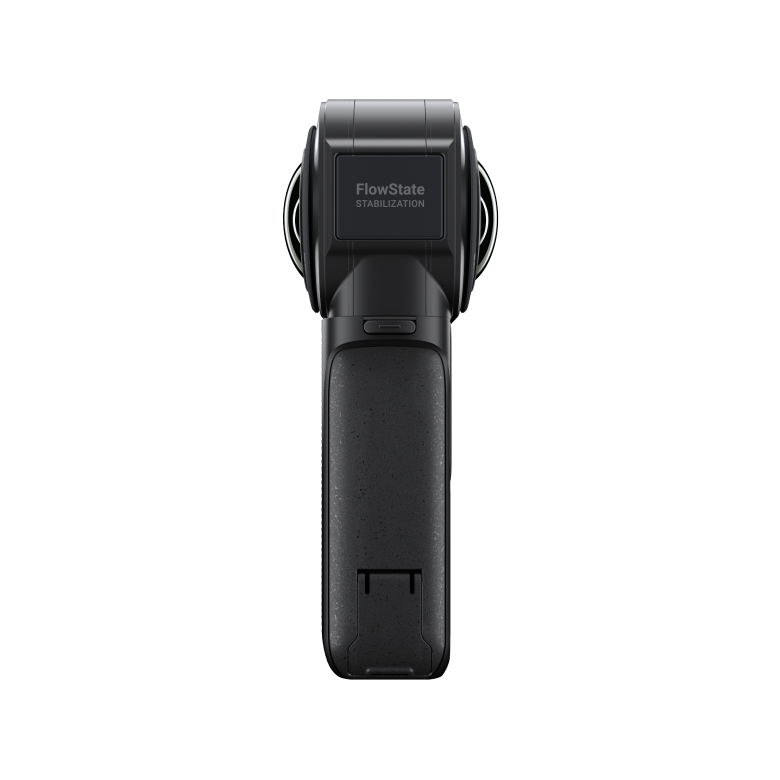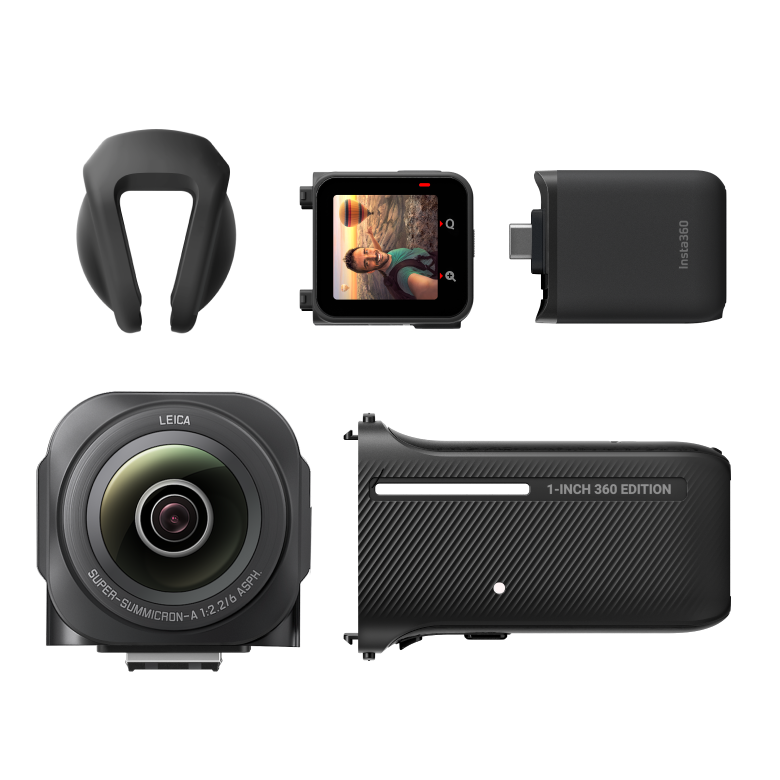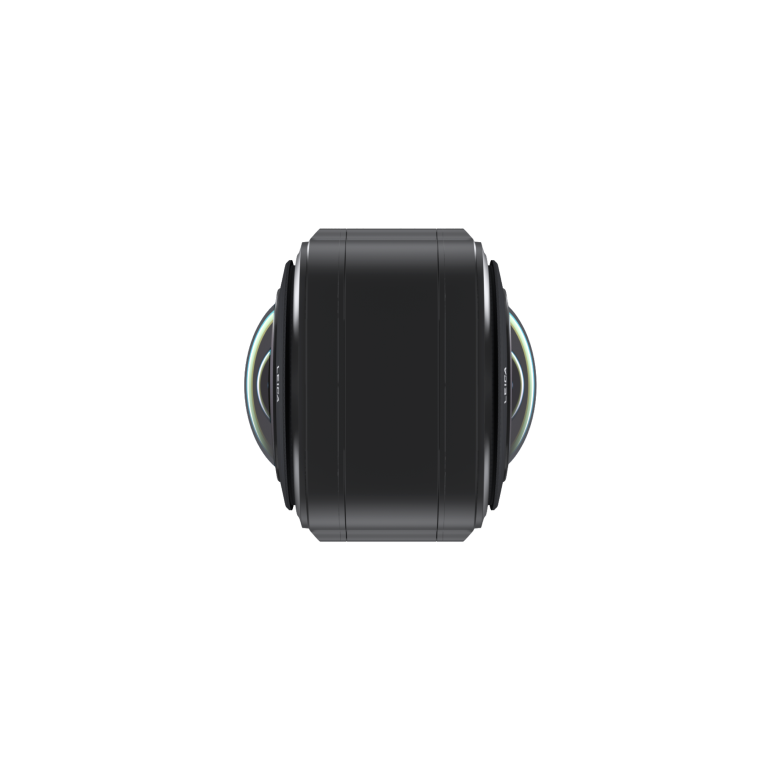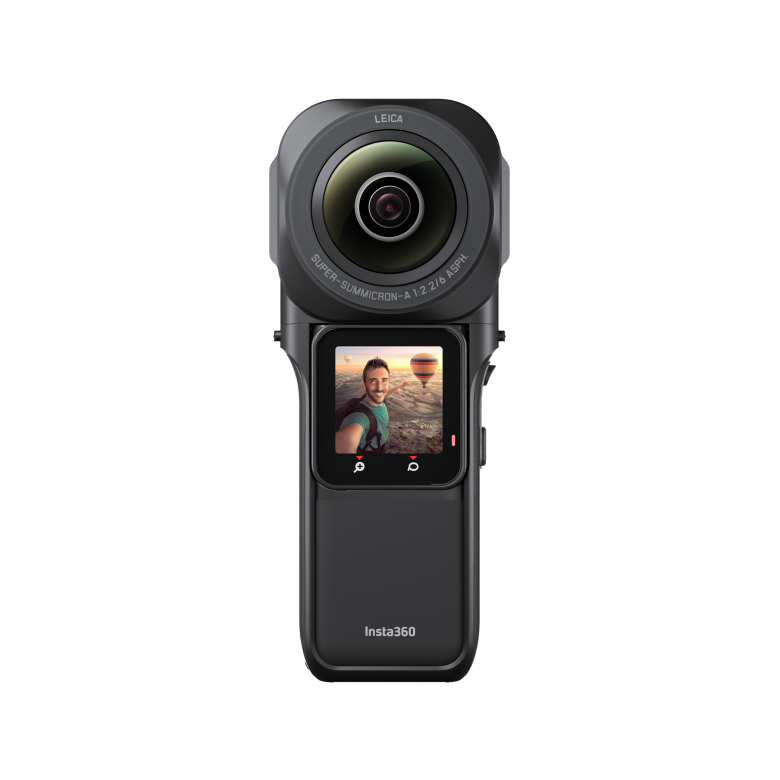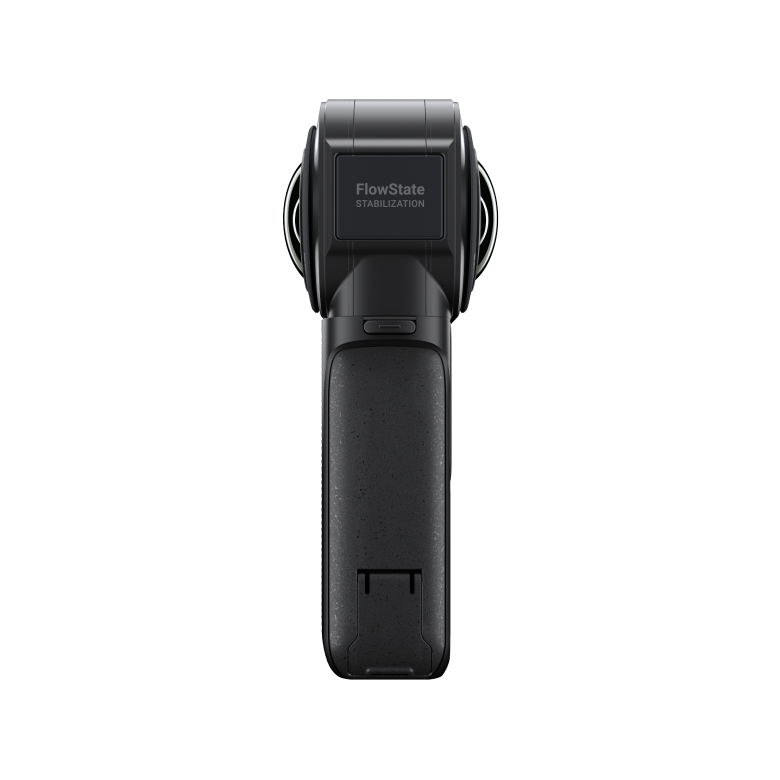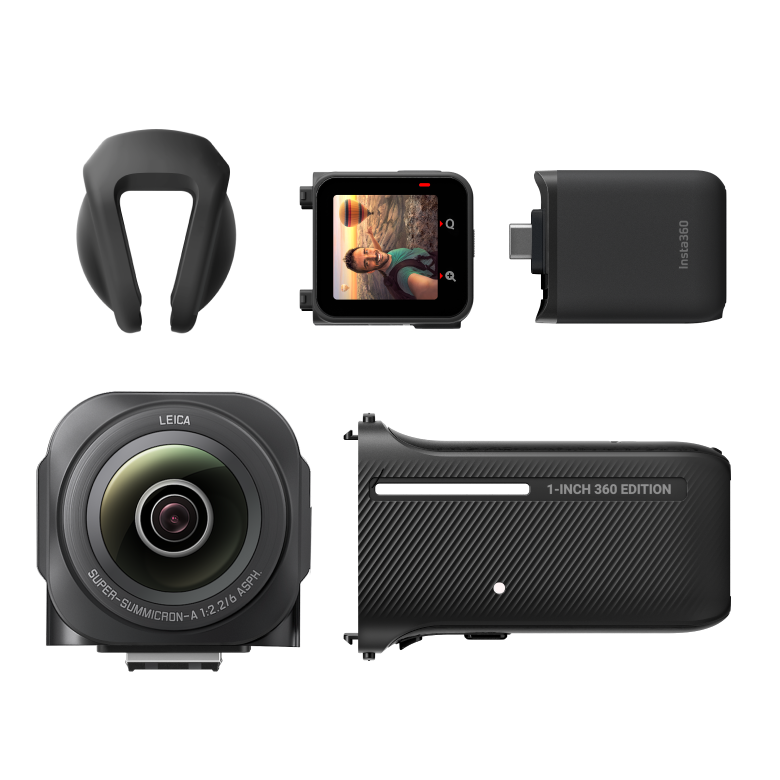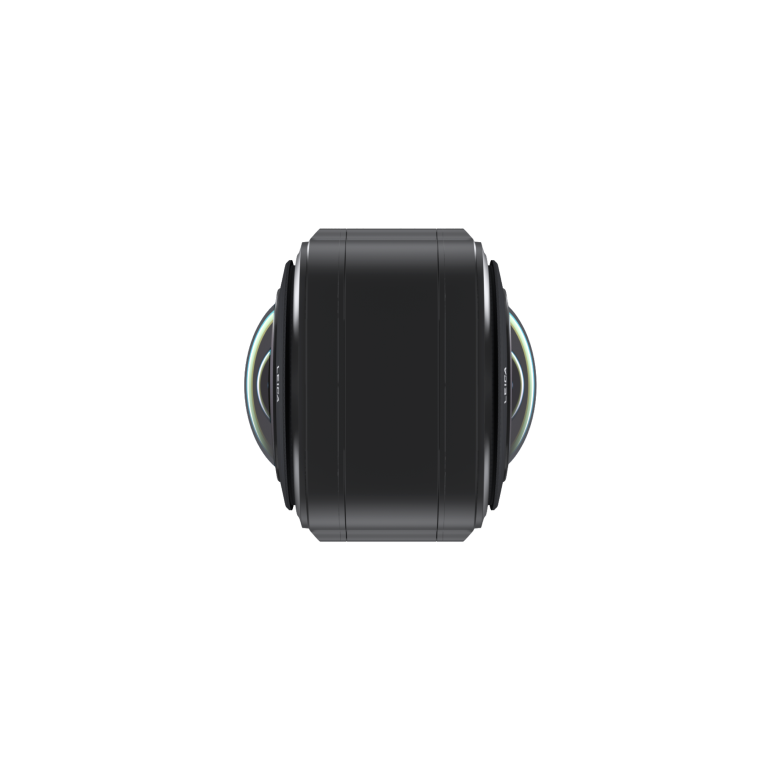 Insta360 ONE RS 1-Inch 360 Edition
R 17,912.17
Dual 1-Inch Sensors & Superb Low Light: Dual 1-inch CMOS sensors deliver unparalleled image quality with outstanding dynamic range and superb low light performance. • Stunning 6K 360 Video: The ultimate creative tool. Easily capture impossible shots with 6K 360-degree capture, the invisible selfie stick and 360 reframing. • 21MP 360 Photos: Capture the world around you in sharp definition with seamlessly-stitched 21MP 360 stills. New PureShot HDR mode for a higher dynamic range powered by AI. • FlowState Stabilization & 360 Horizon Lock: 6-axis stabilization and horizon leveling algorithms come together to deliver incredibly smooth videos. In the Box: • 1x 1-Inch 360 Lens, • 1x ONE RS Core, 1 • x Mounting Bracket for 1-Inch 360 Lens, • 1x Vertical Battery Base for 1-Inch 360 Lens • 1x Lens Cap for 1-Inch 360 Lens.
Aperture


F2.2

35mm Equivalent Focal Length

6.52mm

Photo Resolution

6528x3264 (2:1)

Video Resolution

5888x2944@30fps
6144x3072@25/24fps
3840x1920@30/25/24fps
3040x1520@50fps

Photo Format

· insp
· RAW (dng) (RAW files require software on PC/Mac to export.)

Video Format

· insv (can be exported via App or Studio)

Photo Modes

Standard, HDR, Interval, Starlapse, Burst, PureShot

Video Modes

Standard Video, Timelapse, TimeShift, Loop Recording

Color Profiles

Standard, Vivid, LOG

Weight

239g

Dimensions (W x H x D)

53.2x49.5x129.3mm

Run Time

62 minutes
*Tested in lab environment under 6K@30fps mode 

Max Video Bitrate

120Mbps

Gyroscope

6-axis Gyroscope

Live Streaming

360 Live, Reframe Live (streamer sets a fixed perspective)

Exposure Value

±4EV

ISO Range

Photo: 100-3200
Video: 100-3200

Shutter Speed

Photo: 1/8000 - 120s
Video: 1/8000 - to the limit of frames per second

White Balance

2000K-10000K

Audio Modes

· Wind Reduction
· Stereo

Audio Format

48 kHz, AAC

Bluetooth

BLE5.0

Wi-Fi

5 GHz, 802.11ac (Standard range of approximately 20 meters, max transmission speed of 20MB/s)

USB

Type-C

*Note: This camera only supports wired connection to Android devices (via Micro-USB or Type-C). It does not support wired connection to iOS devices. Full wireless support is available for both iOS and Android.

MicroSD Card

exFAT formatted microSD cards with the UHS-I bus interface and Video Speed Class V30 rating (exactly this class, neither higher or lower) with a max storage of 1TB are recommended.

Battery Capacity

1350mAh

Charging Method

Type-C USB

Charging Time

90 minutes (powered off)

Operating Temperature

-4°F to 104°F (-20℃ to 40℃)

Compatible Devices

iOS Devices:
Compatible with iOS mobile devices with chips A11 or above and iOS version 11.0 or above, including iPhone SE 2, iPhone 8, iPhone 8 Plus, iPhone XR, iPhone XS, iPhone XS Max, iPhone X, iPhone 11, iPhone 11 Pro, iPhone 11 Pro Max, iPhone 12, iPhone 12 Pro, iPhone 12 Pro Max, iPhone 12 mini, iPhone 13, iPhone 13 Pro, iPhone 13 Pro Max, iPhone 13 mini, iPad Air (2020), iPad Pro and newer iPad models.

 Android Devices:
Compatible with Android mobile devices that meet the following capabilities, including:
• Android devices with Kirin 980 and above chips, including Huawei Mate 20, P30 or newer models.
• Android devices with Snapdragon 845 and above chips, including Samsung Galaxy S9, Xiaomi Mi 8 or newer models. • Android devices with Exynos 9810 and above chips, including Samsung Galaxy S9, S9+, Note9 and newer models.
• Android devices with Tensor chips, including Google Pixel 6.

Note:
1. Devices that do not meet the above requirements may still be able to use the app to control the camera, however, performance of some processor-intensive and AI-powered features may be sub-optimal.
2. After testing, phones equipped with Qualcomm SDM765 5G chips have poor hardware decoding capabilities and are not supported for use, such as OPPO Reno 3 5G.
3. App installation requires a mobile phone with a 64-bit system. A 32-bit system does not support app installation.
4. The Snap Wizard feature is only compatible with iPhone 8 or above models (A11 or above chips); iPads with M1 chips; and Android devices with Kirin 990 and above chips (e.g. Huawei Mate 30 and above), Snapdragon 855 and above chips (e.g. Google Pixel 4/Xiaomi Mi 9 and above), or Exynos 990 and above chips (e.g. Samsung Galaxy S20 and above).